How can we help you?
Everything but Audit and Tax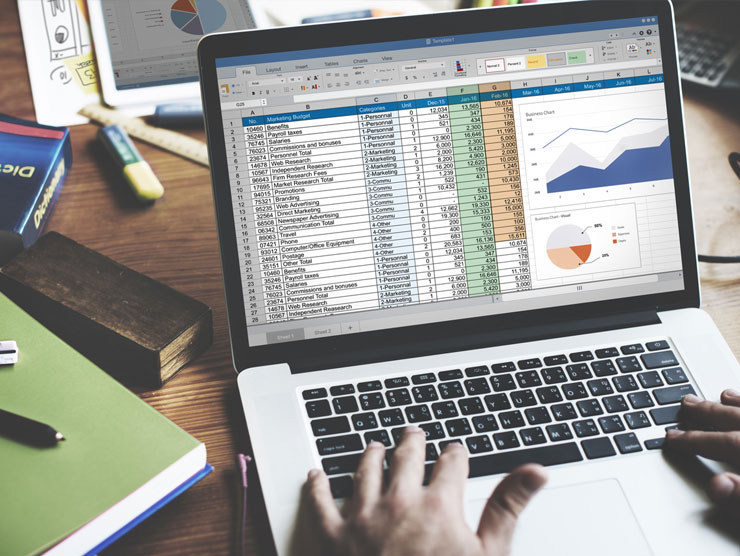 OUR MISSION
Our trusted team of accounting professionals helps manage the financial needs of our clients by providing the highest quality accounting, consulting, and bookkeeping services. Our clients gain more accurate information, improved decision making, stronger accountability, and better financial controls. Thousand Hills Accounting is committed to financial education, creating jobs, and supporting businesses as part of Rwanda's Vision 2050. We also provide QuickBooks

® training and support.



Erin E Friday, CPA, CPA(R)
CEO & Founder
Ms. Friday started her accounting career with PWC after graduating from Villanova University with three undergraduate degrees - a Bachelor of Science in Accountancy, a Bachelor of Science in Mathematics, and a Bachelor of Arts in General Arts Honors. Following her Big Four experience, Ms. Friday spent two years working for the actuarial firm of Milliman while completing her MBA at Villanova University. After becoming a licensed CPA in Pennsylvania, Ms. Friday spent ten years as a controller for a US financial planning firm and two years as a controller for subsidiaries of PNC Financial Group. She is a QuickBooks ProAdvisor®.
In 2007, Ms. Friday founded her US CPA firm, Main Line Accounting LLC, which provides outsourced accounting services to US and international clients. Ms. Friday is also a founding board member of the American Chamber of Commerce in Rwanda.
In addition to her membership in the Pennsylvania Institute of Certified Public Accountants (PICPA) and Institute for Certified Public Accountants Rwanda (ICPAR), Ms. Friday has also been involved with many other organizations. In Rwanda, Ms. Friday actively supports Shooting Touch, Agahozo-Shalom Youth Village, Urukundo, and the Cummings Foundation.
Ms. Friday founded Thousand Hills Accounting Ltd in 2019.
Eric Butera
Business Manager
Mr. Butera received his Mphil from the University of Rwanda, College of Medicine and Health Sciences School of Public Health (UR-CMHS-SPH). He earned his Bachelors degree in Information Technology and Management and has published a paper "Prevalence and risk factors associated with intestinal parasitic infection among 2 year old children and under in rural district, Rwanda, with supervisor Dr. Manasee Nzayinambaho".
In 2013, Mr. Butera was a Field coordinator and Research assistant at Amazi Yego Ltd in partnership with Living Water International. In 2015, he was a private operator and capacity builder for the WUC (Water Users Commitee) to improve water accessibility in rural areas where he repaired more than 300 hand pumps in the Eastern Province and trained more than 60 people. In 2017, he started a company of distributing milk products from a milk dairy base in Gakenke in the Northern Provence of Rwanda. In 2018, in partnership with JADF Kirehe and PIH, Mr. Butera repaired all the hand pumps in Kirehe District.
Mr. Butera joined Thousand Hills Accounting Ltd in 2019.

Larissa Isimbi Ndimbira
Accountant
Ms. Ndimbira graduated from Hendrix College with a Bachelor of Arts in Accounting where she became a member of the Phi Beta Kappa Honor Society. During her schooling at university, Ms. Ndimbira gained practical accounting knowledge in different sectors from manufacturing to service industries through internships at Access Bank Rwanda, Inyange Industries ltd, and Landmark CPAs.
In July 2020, Ms. Ndimbira joined two companies, Insightiv Ltd and Leap Applied Research Labs, as a part-time accountant. She set up their accounting and finance systems as well as performed financial and accounting responsibilities for both companies.
Ms. Ndimbira is currently studying for her CPA(R) and joined Thousand Hills Accounting Ltd in 2020.
Julienne Irihose
Accountant
Ms. Irihose earned her undergraduate degree from the University of Nebraska- Lincoln with a Bachelor of Science in Integrated Science and emphasis in Agribusiness. Throughout her academic years, Ms. Irihose pursued and practiced soft and hard accounting skills (such as bookkeeping, preparing and filing taxes, financial reporting, and using different accounting software) through internships with Nebraska Lincoln Business Center, Acacia Accounting Associates, and PKF Consulting.
In April 2021, Ms. Irihose started her accounting career at Bunga Bunga Ubutaka Farm Mechanization Ltd, where she took on administrative and accounting responsibilities in the company.
Ms. Irihose joined Thousand Hills Accounting Ltd in 2021.
Accounting Services
THA provides comprehensive outsourced accounting services. These services include, but are not limited to, budgeting, controllership functions, Chief Financial Officer (CFO) responsibilities, and the establishment of financial processes and workflows. These services are best suited for small businesses and NGOs that do not need full-time financial guidance and expertise, but would benefit from the breadth of experience that our part-time professionals can provide. As a CPA firm, we are uniquely positioned to meet your needs. As a small business, we understand your budget constraints and will work with you to customize a cost effective solution.

Bookkeeping Services
THA provides traditional bookkeeping services to small businesses, NGOs, and individuals using QuickBooks™ software. Bookkeeping services include invoice generation, bank deposits, bill paying, and bank and credit card reconciliations. We can customize a plan to meet your needs and grow with you. We offer well qualified professionals who bring additional value to your organization at the same price that you would pay for services from a more traditional bookkeeping firm. We are reliable and responsive to our clients needs.

Consulting Services
THA offers another level of services that we broadly define as consulting. Special projects have included customized QuickBooks™ training, presentations to a board of directors, third party payroll implementation, work flow process improvement, and operational guidance. We are happy to provide an initial free consultation to discuss your needs.

Call or email us with any questions you may have.
info@thousandhillsaccounting.com